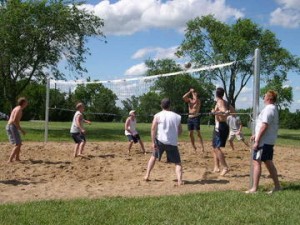 Sometimes patients see that I am listed as a sports medicine surgeon and they ask, "Does that mean you only treat athletes?"  While treating athletes of all levels is definitely a part of my practice, the majority of my patients do not actively participate in competitive sports.
In broad terms, a sports medicine specialist is someone with specialized education and training that focuses on the medical and therapeutic aspects of sports participation and physical activity.  There are many different levels of this training, and not all are physicians.  There are bachelors, masters, and certificate programs in sports medicine.  Sports medicine physicians have specialized training in the field in medicine that deals with sport or exercise-related injuries. Their primary focus is on the diagnosis, treatment and prevention of injuries and conditions that occur during sports and other physical activity.  A sports medicine physician receives special training during a fellowship program in sports medicine after finishing a residency program in another specialty, such as primary care or orthopaedic surgery.  Orthopaedic sports medicine specialists deal with both non-operative athletic injuries and surgical injuries and conditions as well.
Orthopaedic fellowship training in sports medicine is also a year-long arthroscopic surgery training program.  Arthroscopic surgery is a minimally invasive surgical technique that employs the use of a small camera and instruments placed into a joint though small incisions.  The techniques learned in arthroscopy can be applied to all patients, not just athletes.  Perhaps the most common procedures that I perform arthroscopically are knee scopes for meniscus tears and shoulder scopes for rotator cuff injuries, the majority of which are unrelated to sporting activity.  For example, tennis players, electricians, and people who have fallen are all typical patients I see with rotator cuff tears.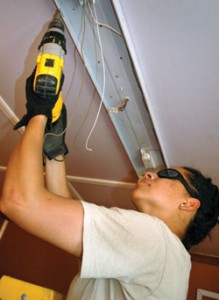 Sports medicine is more than just treating athletes and athletic injuries; it is a mindset and a treatment philosophy.  Most athletes want to recover from their injuries quickly, and they will accept nothing less than returning to their previous level of function.  I adopt this approach with all of my patients, with the goal being a quick recovery to the highest level of function possible.  Whether I am treating an elite soccer player with an ACL tear, or a grandmother with hip bursitis, my goal is to get you back to the activities that you love to do as quickly as possible.
Share